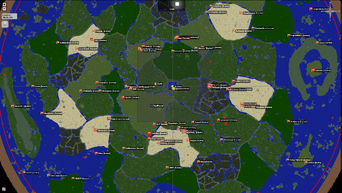 The Dynmap, or Dynamic Map, is a map of the world of the server on which HC Factions is hosted. To view it, click here. The map is generated by the Dynmap Bukkit plugin and allows the viewing of surface level terrain, structures, and faction locations. Player locations are not viewable.
Ad blocker interference detected!
Wikia is a free-to-use site that makes money from advertising. We have a modified experience for viewers using ad blockers

Wikia is not accessible if you've made further modifications. Remove the custom ad blocker rule(s) and the page will load as expected.